New clients are going to require pricing to be set for them, so upcoming Invoices could be automatically priced and processed. Go to a Client screen, and click on Set Pricing button.
Entire Price list will be by shown with category links on the left. Prices will have Costs and SRPs listed next to it for your reference. In addition to simple prices, there are special items that serve purpose of handling discounts and dependent searches. Read more about: Item Types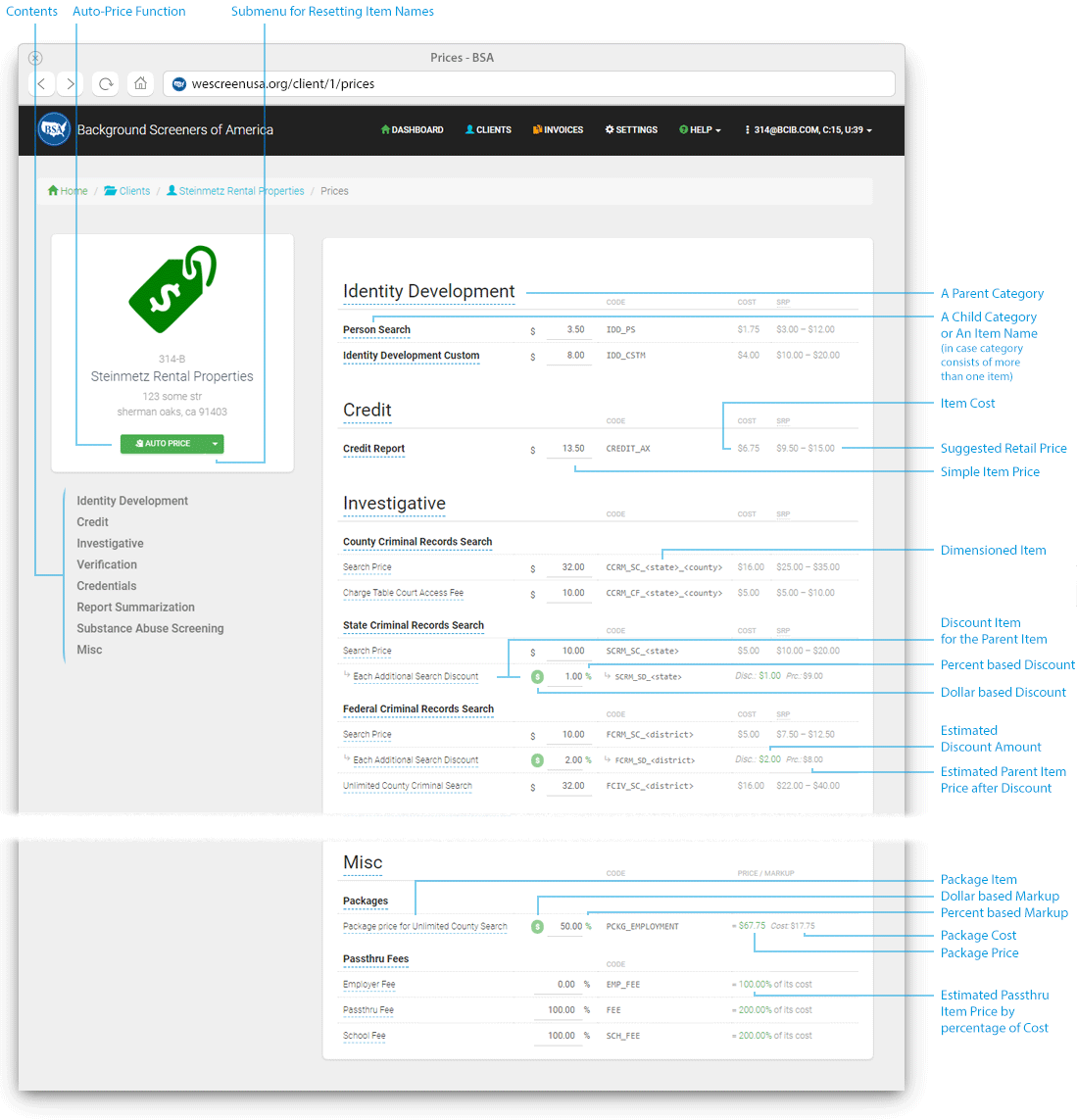 Automatic Pricing
In addition to setting prices manually one by one, BSA offers automatic pricing tool, which will save your time. Auto-Price tool words in 3 modes - generating prices based on:
cost of the item
suggested retail price
other client of yours that has his prices setup already
Click on Auto Price button below the client's name to open pricing dialog.
Auto-Price based on SRP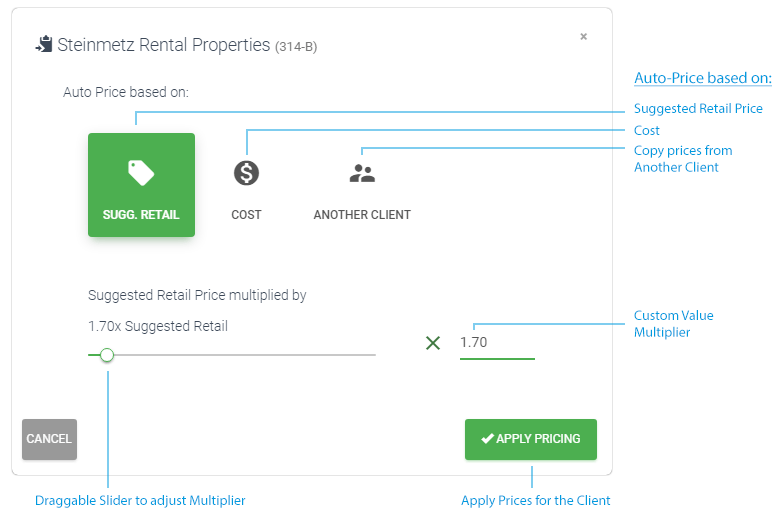 Auto-Price based on Cost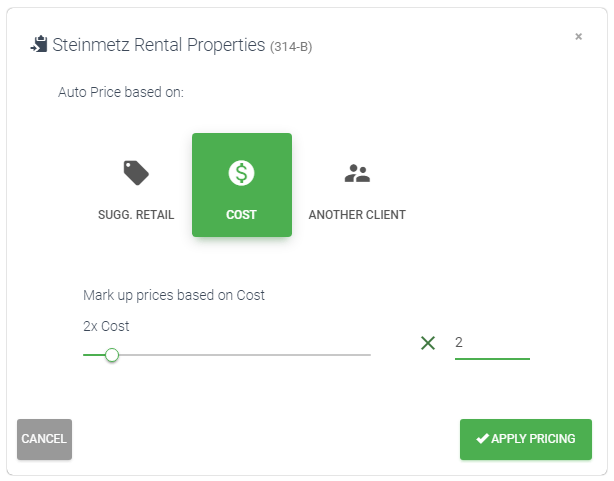 Auto-Price based on Another Client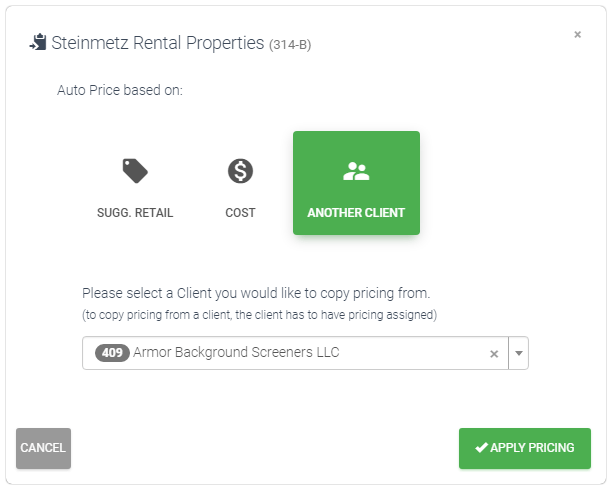 Custom Item Names
BSA also offers you an ability to custom name the items. You can have custom item names per client. Auto-Pricing based on Another Client will copy item names as well.
To set a new name to an item, or a category - simply click on it. Enter the new name into the input field, and click on purple ok "v" button.
Resetting Item Names to Original
In case you want to reset item names to original values, you may click on down arrow of Auto-Price button to show underlying menu and click on "Reset Names to Original".